pKANBAN - Personal Task Board
---
Obviously responsive.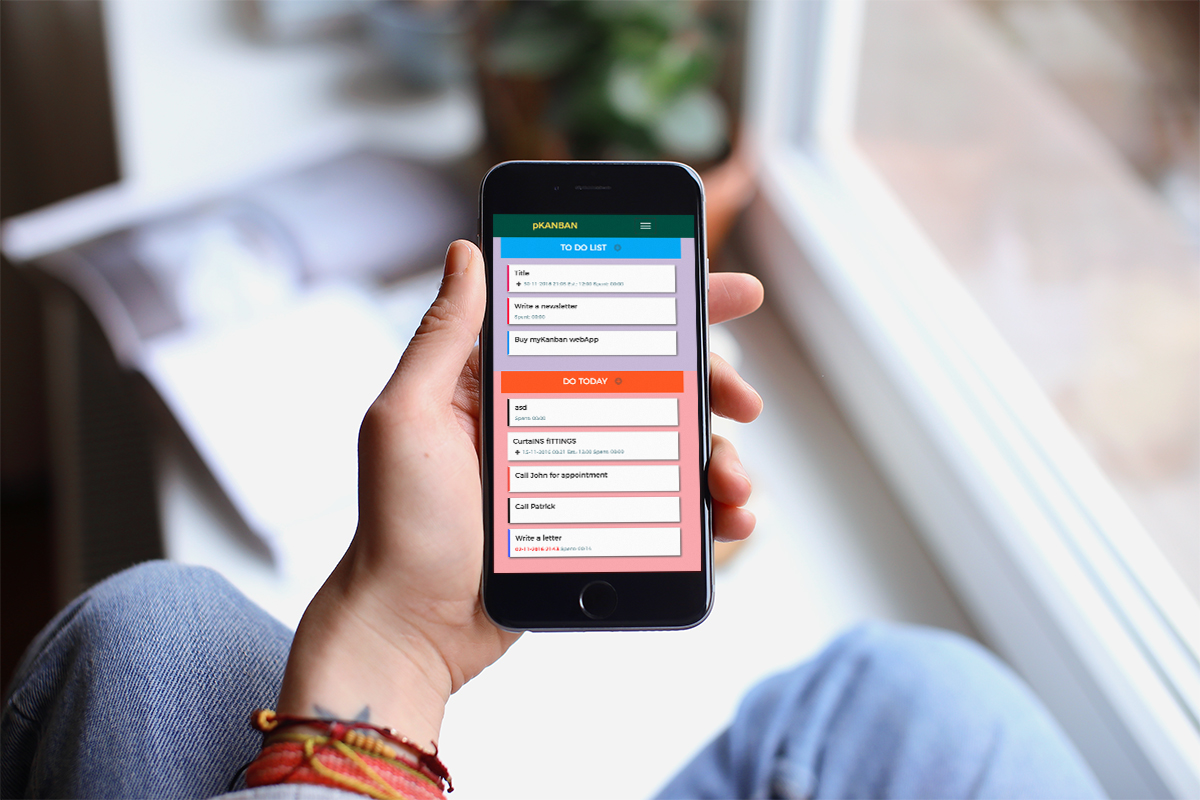 pKANBAN – Your Simple and Personal Task Board
Are you a freelancer or you are simply looking for a way to know how much time you spend on your tasks? Or maybe just visually organize your work with a kanbanb-board logic?
What is a Kanban board?
Kanban boards are perceived as a variation on traditional kanban cards. Instead of the signal cards that represent demand or capacity, the board utilizes magnets, plastic chips, colored washers or sticky notes to represent work items.Source: Wikipedia
Who uses a kanban task board?
Anyone can use a task board … Here are some examples: freelancer, developer, smart agency, journalists, bloggers, sales agents, social media manager, wives and fathers fathers (you've got it right).
Why uses a kanban task board?
Because it solves so many daily problems and organizes most of your life and your work.
Some example:
A mom can write a shopping list, when to buy books for the children and when it expires the dog vaccine.
A blogger can keep track of the ideas and articles you will have to write on various blogs that follows and schedule publications.
And more…
What are the requirements?
Simple web hosting (or local web server) with PHP 5+ and Mysql. No coding required, you can follow my little video tutorial for install it and configure your kanban
Technical details
This project is made with Codeigniter 3.0 and code is very very simple.
Compatibilty
Compatible with all the latest generation of browsers, but the favorites are: Google Chrome or Firefox.
Video Tutorial